Welcome to CM Seed Pen
We are Manufactures & Exporter of ECO Friendly Paper Pen & Pencil from Kerala, India. Our products are environmentally-sensitive and export-quality made from recycled paper and used newspapers. Our workers are physically challenged peoples. Our pens are fully customizable with the logo and color fit to your brand .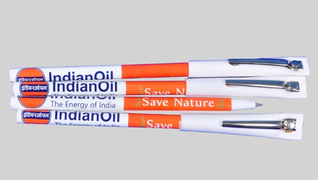 Corporate Gifting
Company logo and details can be printed in multi color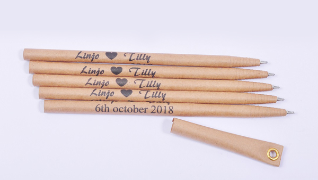 Wedding Return Gift
A Perfect Return gift for Wedding with couples photos, name and your Advertisement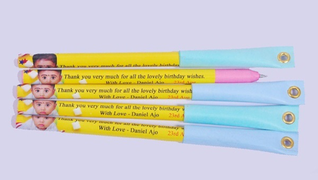 Birthday Gift
A Perfect Birthday gift for your children. it can be used for return gifting and Individual Gifting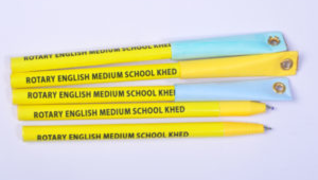 School Name Printed
Make School Eco Friendly and Print your school name on it
ECO Friendly Made with Recycle Paper
Our pens are made with recycle paper hence it will bio degradable
It has a seed inside after usage it can be planted
We put seeds on pen so that after the ink finish it can be planted. we generally use trees seed like Humming Bird Tree (Agasthya). As per the customer requirement we can change the seed .
100 % Customisation Possible with print
We can use the proper color pen that fits your brand and occasions. it can print multi color logos and photos
Free Shipping world wide
We can ship your items for free in bulk Order. we can deliver our products within 48 hours all over the world.
Handmade by physically challenged work force
We make an employment opportunity to the physically challenged peoples from there home .
100% Plastic Free
We use metal refill for avoid plastic. we have plastic refill pen also which is 90% Eco friendly .
Get special discounts and offers
Fill this form to get complete Catalog